Doughnut economics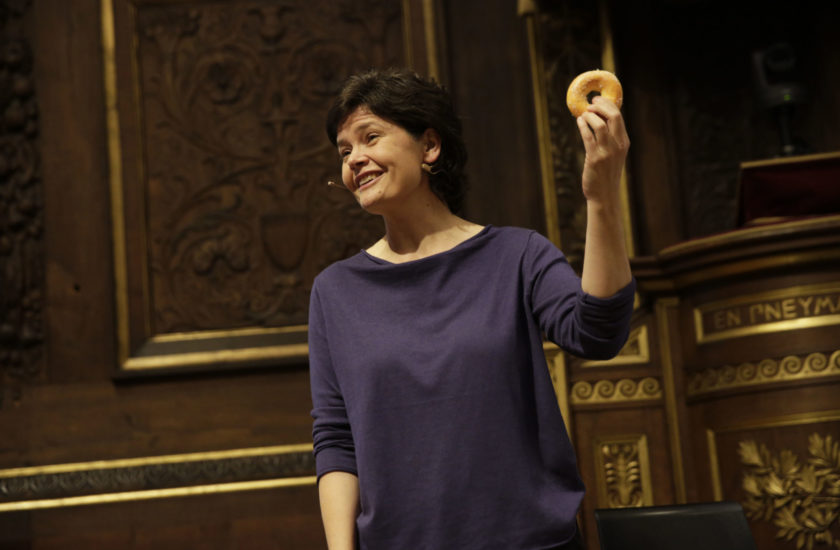 A healthy economy designed to thrive - not to grow
Organisation
Doughnut Economics Action Lab
Programme Area
New Economy
Growth can be healthy, but nothing grows forever - yet, we have designed our economy to be structurally dependent on it. With GDP as countries' most important measure of success but few indicators of environmental outcomes, humanity's 21st century challenge has become to meet the needs of all within the means of the planet.
The Doughnut Economics Action Lab (DEAL) has made it its mission to address this challenge. By drawing on insights from diverse schools of economic thought - including ecological, feminist, institutional, behavioural and complexity economics, they aim to create new economies that meet the needs of all people within the ecological capacity of the living planet.
During the next decade, DEAL aims to see:
Cities worldwide adopting new visions of 21st century success and using Doughnut-based tools and methodologies to transform into thriving, sustainable and inclusive cities
Community groups and social movements bringing about transformative action, empowered by using the Doughnut to reimagine and remake their futures.
Doughnut Economics thinking being taught as part of the curriculum in schools, universities and business schools internationally.
Companies worldwide transforming themselves to become fully sustainable, distributive & regenerative by design in order to enable humanity to move towards the Doughnut.
Leading governments turning the vision and insights of Doughnut Economics into new political narratives and policy.
Doughnut Economics Action Lab
DEAL was founded as a Community Interest Company in response to the interest generated by Kate Raworth's book Doughnut Economics: seven ways to think like a 21st century economist. The purpose was to turn Doughnut Economics from a radical idea into transformative action. Over the past three years, practitioners in many fields have started exploring ways to apply the principles of Doughnut Economics in their work. DEAL aims to explore synergies between these diverse initiatives to help drive and foster socially just and sustainable economy for the future.