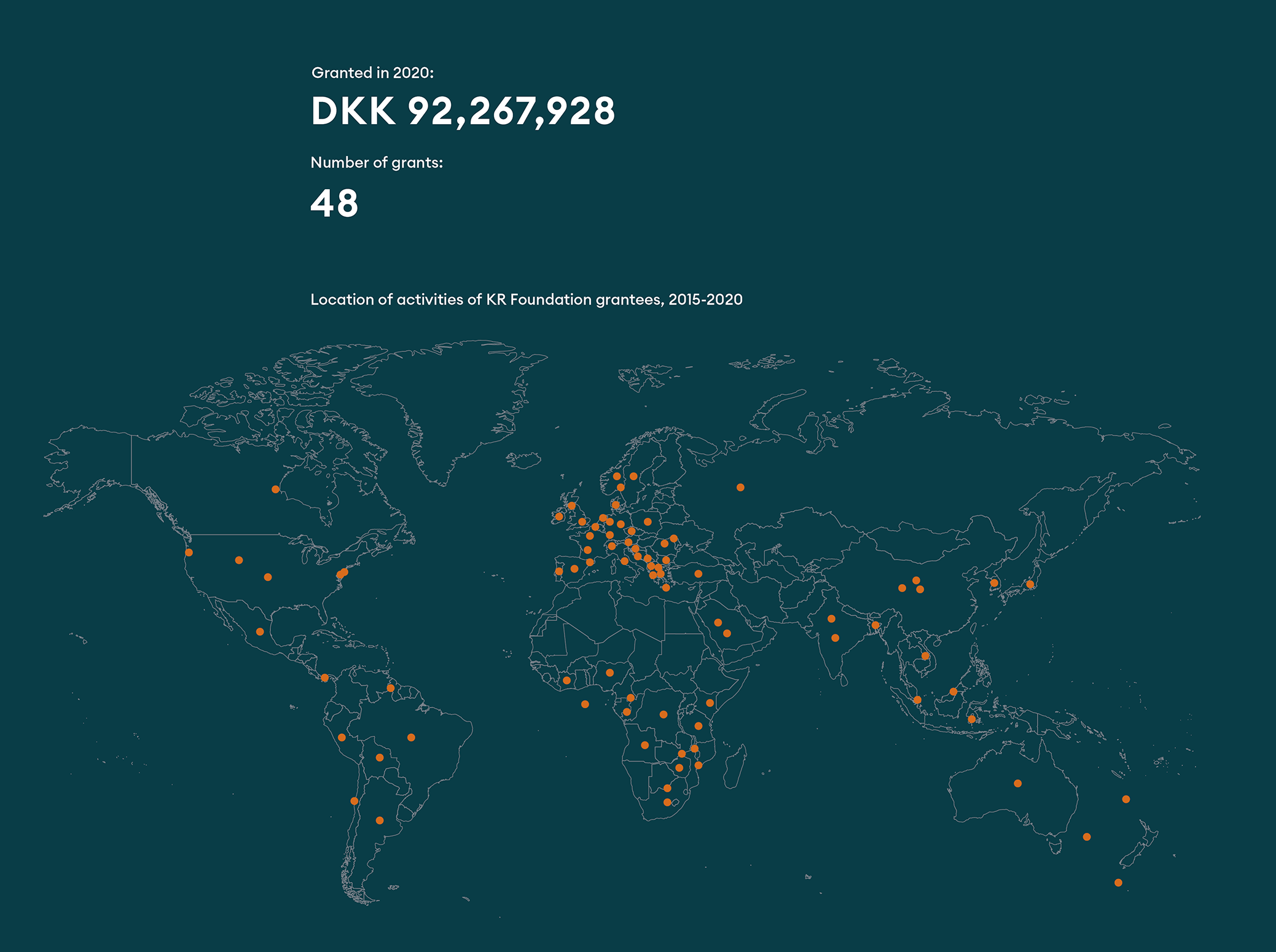 Funding
KR Foundation supports activities that:
provide scalable solutions with a clear international perspective and a significant impact
have a holistic and interdisciplinary approach, including activities that aim to change mind-sets and behaviour
have convening power, facilitate cooperation between key stakeholders and help to link existing research and knowledge to action
help catalyze desired political processes at an international level and support new leadership (top-down approach) as well as activities aiming to communicate and create awareness (bottom-up approach)
take risks and potentially contribute to transformative and systemic change, and challenge conventional wisdom by exploring alternative and creative approaches
KR Foundation's grants typically range from DKK 2m to DKK 5m with a duration of up to approx. 3 years.
We do not accept unsolicited proposals.
Do you want to know more?
About us
Learn more about KR Foundation's background, board and staff
Resources
Download our annual reports and learn more about KR Foundation
How we work
Learn more about KR Foundation and our strategic priorities