Fossil fuel divestment campaigns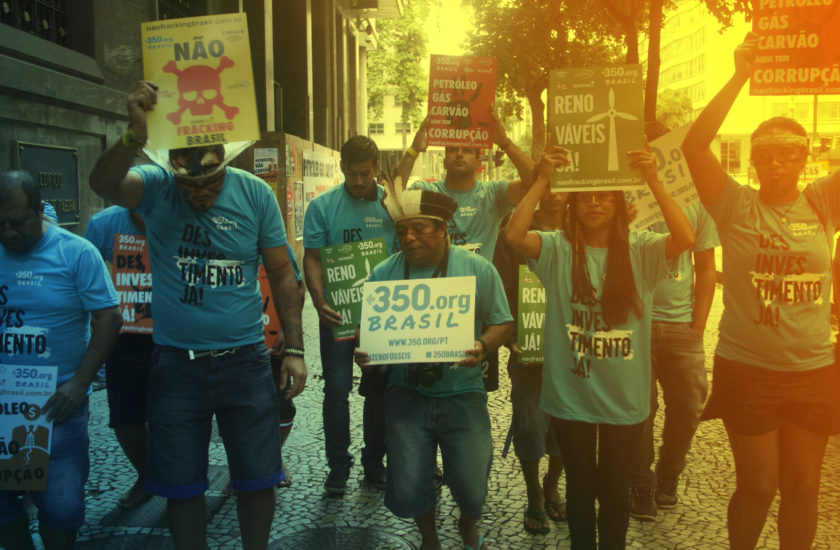 A fast and just transition to 100% renewable energy for all
Programme Area
Sustainable Finance
350 parts per million is what the scientists say is the safe upper limit for carbon dioxide in the atmosphere. At just over 400 ppm, we have now gone way beyond this safe limit, and, as a consequence, the world is experiencing the impacts of global warming.
If the current trajectory continues, the growing level of CO2 will lead to more frequent climate catastrophes and will have a massive, disruptive impact on millions of people across the globe. Named after this safe upper level of CO2, 350.org works on grassroots campaigns across the globe: from opposing coal plants and mega-pipelines, to supporting renewable energy solutions and cutting financial ties to the fossil fuel industry. Its aim is to leverage people power to dismantle the influence and infrastructure of the fossil fuel industry. 
How they intend to get there: 
A fast and just transition to 100% renewable energy for all




Accelerate the transition to a new, just clean energy economy by supporting community-led energy solutions.

 

No 

n

ew 

f

ossil 

f

uel 

p

rojects 

a

nywhere




Stop and ban all oil, coal and gas projects from being built through local resolutions and community resistance.

 

Not a 

p

enny more for 

d

irty 

e

nergy


Cut off the social license and financing for fossil fuel companies — divest, 

de-sponsor

 and defund.

 
350.org
350.org was founded in 2008 by a group of university friends in the United States. Among them was author and climate change activist Bill McKibben, who wrote one of the first books on global warming for the general public, with the goal of building a global climate movement. 350.org have surpassed 1,000 divestment commitments in the past year – including more than 40 faith institutions, the city of Cape Town, South Africa and the Republic of Ireland – bringing the amount committed to divestment to nearly $8 trillion in managed assets. They are targeting Japanese banks, the NY State pension fund, the Nobel Foundation and the South African Development Bank. They also continue to pressure the Vatican and several European cities to divest from fossil fuels.